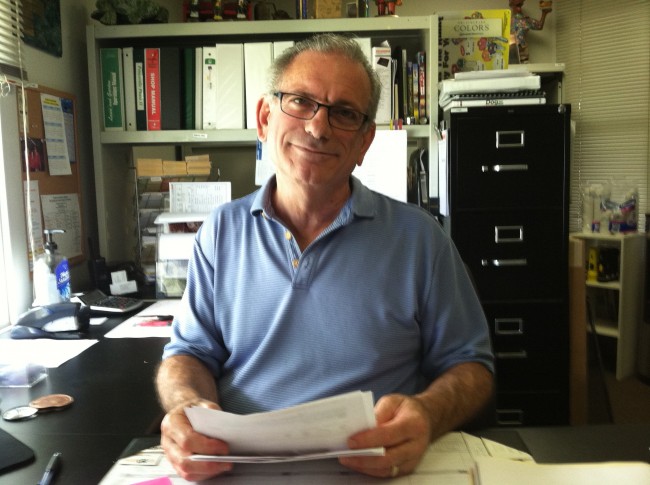 Terry 2012
October 2012 News
From Terry Caplan, President/Owner
October 25th, 2012
Aloha, and welcome to Island Ace Hardware which is located in the Princeville Shopping Center. I am pleased to announce that we have recently completed re-merchandising our plumbing, electric and sanding departments to better fit the needs of the North Shore community.
We noticed that over the years, our customer's requirements in Plumbing and Electrical were evolving. Over time, products and necessary items to address a plumbing or electric project have changed as technology and new products have been introduced to the market. Island Ace Hardware conducted a study and polled several of our loyal plumbers and electricians to determine what we could improve and add to our inventory to make their shopping experience more efficient and complete thus avoiding unnecessary trips to town for that one item short of completing a job.
On Monday, October 15th 2012, we removed all of our inventory in both Electrical and Plumbing which were donated to Habitat for Humanity Kauai and earmarked for eight new houses in the Anahola (OHA). With the assistance of four outside merchandisers and the help of our in-house staff, we re-stocked these departments with complete lines of parts, supplies and products that we hope and trust will make your shopping experience at Island Ace Hardware both fun and productive. This evolution is just beginning and we intend to continue
New lighting is on its way to help you experience a new clean and bright path to shop in your own backyard without needing to go anywhere else. Time and travel are two elements in our lives that have become all the more precious to us in this time of change in the way we live. We hope that we have made a contribution in respecting your valued patronage at Island Ace Hardware.
We cordially invite you to come visit us soon and take note of the changes we have made and will continue to make with you in mind. We invite you to also give us the input and suggestions that you believe will make us even better in our commitment to providing you with your personal hardware needs today and in the years to come.
Sincerely,
Terry Caplan
President / Owner
Island Ace Hardware
"The Pride of the North Shore"